Asia Summer Program(ASP)
Asia Summer Program (ASP) is a three-week credit-based program offering innovative perspectives on Asia. Participating students experience a highly international environment, allowing them to learn directly about the diverse cultures of Asia.
Many of the participating universities send leading professors to offer courses on relevant issues in Asia. Each of the courses taken may be applied toward a student's graduation requirements at his or her home university based on an agreement for credit transfer between the participating universities.
Founding Members
The ASP began through a shared sense of responsibility felt by leaders of the five founding universities: Bangkok University, Thailand; Dongseo University, Korea; Josai International University, Japan; Petra Christian University, Indonesia; Universiti Malaysia Perlis, Malaysia.
It was agreed that given the increasing global importance of Asia, institutions of higher education should strive to create future leaders with a strong understanding of Asian perspectives.
ASP 2017
ASP 2017 was held by Guangdong University of Foreign Studies during the period of Aug 2-21, 2017. 156 participants from 13 countries in Asia participated in this program. This program offers 30 courses instructed by 36 professors. By having cultural courses, visiting tours, the participants got to know better about Chinese culture and traditions.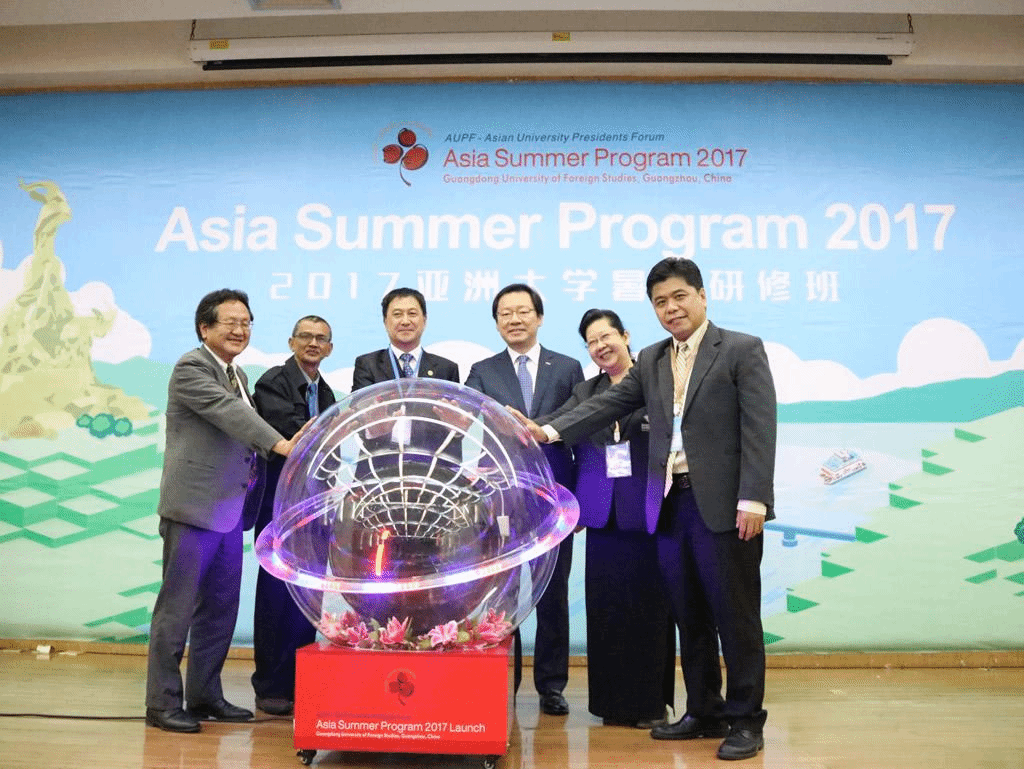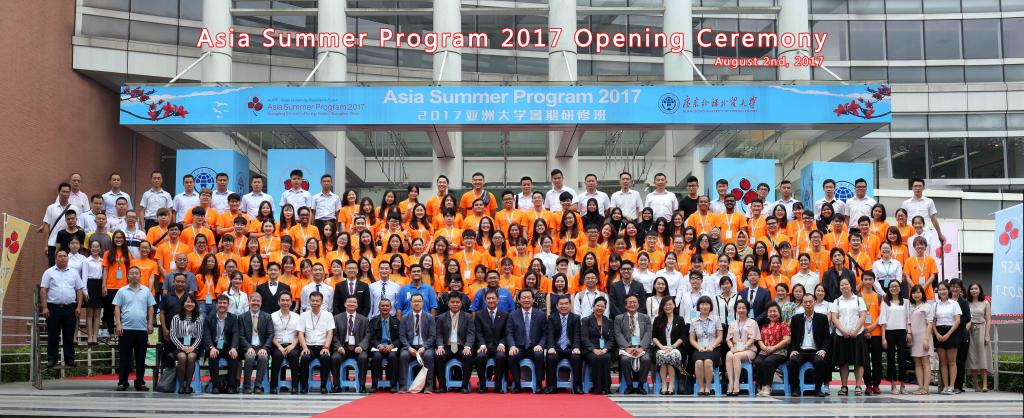 ASP 2018

ASP 2018 was held at Dongseo University, Busan, Korea from July 9-27, 2018. 52 courses from 31 universities in 12 countries were offered for students to choose among. Over 400 teachers and students from 42 universities in 12 countries participated in this program, which enabled them to meet different people and experience different cultures.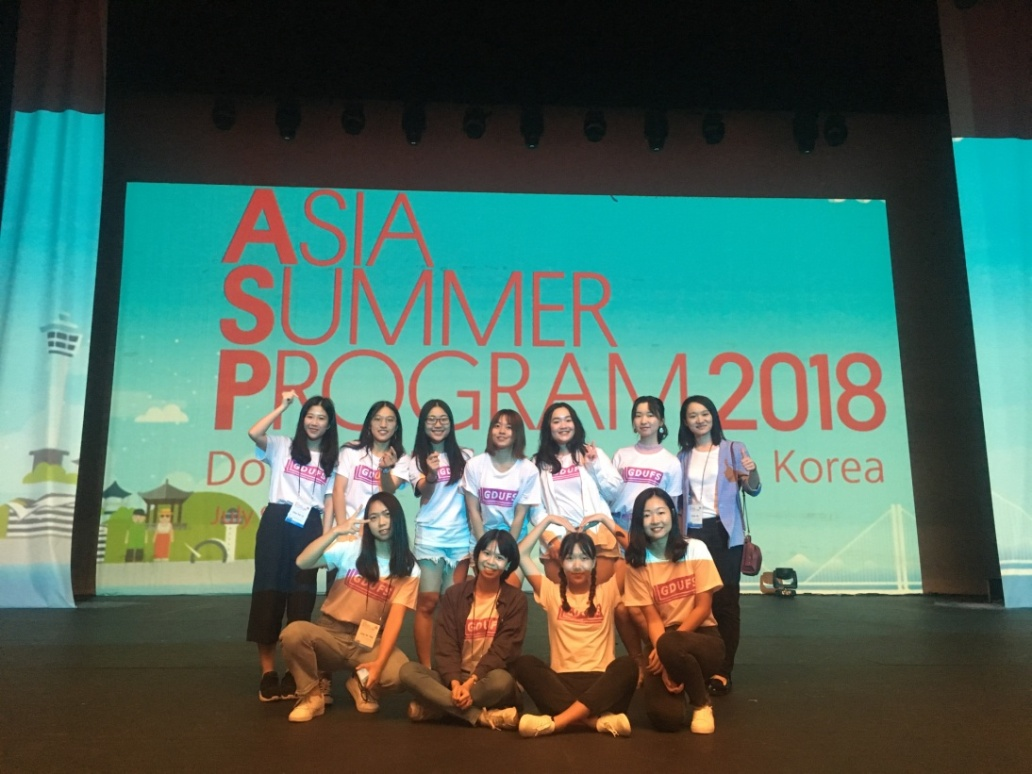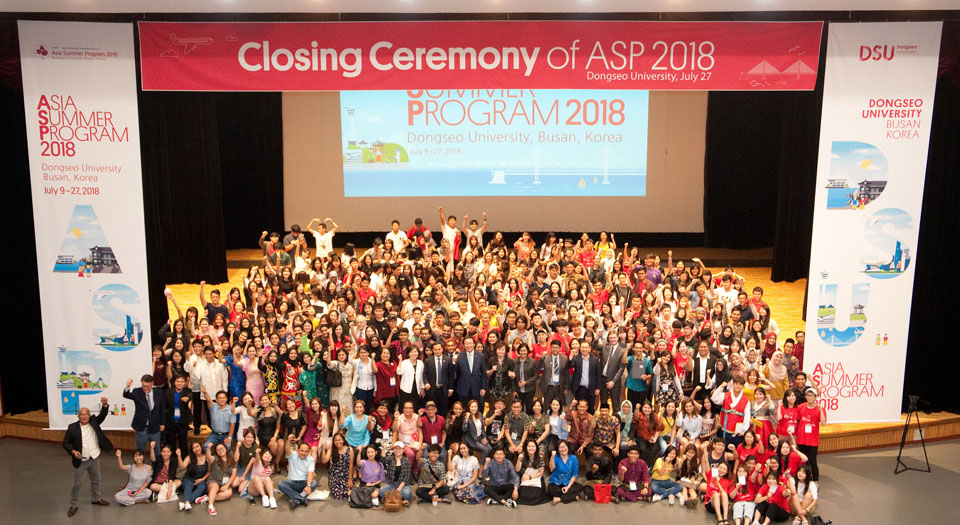 ASP 2019
Petra Christian University (PETRA) is the host of ASP 2019 which took place in Surabaya, Indonesia from July 1-19, 2019 (3 weeks). Per week consists of 5 days of study, 1 day of tour, and 1 day of free time. This program provides 24 courses with various topics. 325 participants from different countries took part in this program. Through specially designed courses, participants can gain insight and awareness of Asia's diversity and regional issues, experience several foreign languages and cultures, and develop international network and exposure through multicultural friendship.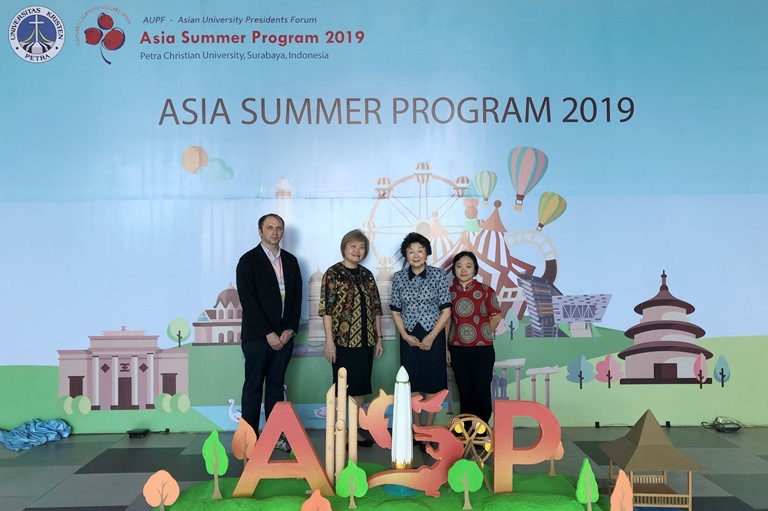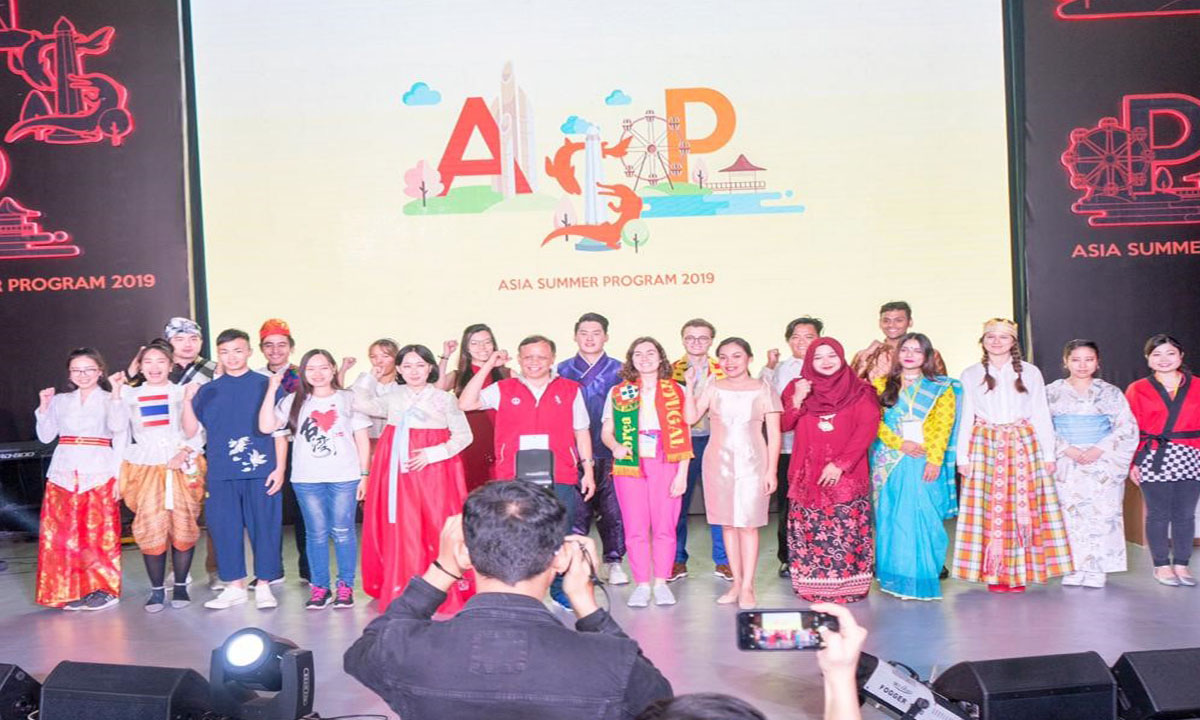 ASP 2021
ASP 2021 was conducted fully online by Universiti Malaysia Perlis (UniMAP) from August 16-29, 2021. 129 representatives from universities in Asia participated in this program. This program offers 17 courses instructed by nearly 25 experts, allowing open and constructive discussion spaces for students from very different educational, linguistic and cultural backgrounds.

ASP 2022
ASP 2022 was held fully online by Josai International University from July 25 to August 1, 2022. The theme for ASP 2022 is "On the path to inclusion, diversity and understanding" and the aim is to foster future leaders with a strong understanding of Asian cultures, a broad and creative mindset, and a talent for international collaboration. Students could take this platform as a precious opportunity to reflect upon, and have discussions about, diversity and inclusion in Asia.